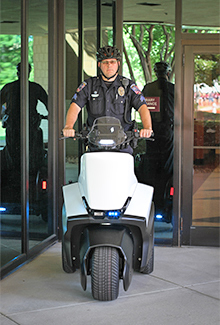 Security Escort Service
Students, faculty, staff, and visitors on ULM's campus can utilize UPD's FREE security escort service, when available, if they do not wish to walk alone.
Anyone who does not wish to walk alone can call 318-342-5350 to request a security escort.
A ULM Police Officer will arrive at any ULM campus location and escort you to your campus destination if manpower permits.  During busy call volume times, escort services may be delayed to assist with other complaints on campus.